Click here if you are having trouble viewing this message.




Hi Jen,
As the coronavirus situation evolves, more districts are deciding not to return to in-person session this year. To support you and your students, we have been gathering research, tools, and activities for transitioning to remote learning in our COVID-19 Resource Center. We've already seen that it's going to take more than a couple of weeks to fully understand this "new normal" and reconfigure lesson plans and school services, temporary as it may be, so we've included a few of our best articles on this big adjustment below.
In this large-scale experiment with remote learning, pedagogy and technology are only two pieces of a puzzle: how do we recreate the social environment middle schoolers need to fully engage with course material?
To see the bigger picture, we must ask the students themselves. Read this article for some great insights on how to build a virtual learning environment with your students' input.
We want to hear from you! 
Join us on social media and let us know what's working well in your virtual classroom.
Leadership and Change on the Virtual Teaching Frontier
Several conceptual changes are taking place simultaneously for both students and educators, and each individual will experience these differently. The Model of Domain Learning (MDL) breaks down these changes into components of knowledge, interest, and strategic processing for all parties. Understanding the concepts that are being restructured will help you lead your students through the major paradigm shift into remote learning. 
Getting into a routine for remote learning, for yourself, and for your students, is similar to the process of establishing routines in the first weeks of school—in a completely new environment. Check out these tips for adjusting your routines while staying on top of your workload and share them with your colleagues!
Featured Advertiser


Submit your students' testimonials, art, and poetry for the chance to be featured in the next edition of AMLE's foundational position paper and at #AMLE20 in National Harbor.
This grant is awarded to middle school educators who have taken leadership roles in developing collaborative projects both within and outside of schools.
The CMLA Chapter Grant supports collegiate chapters that have demonstrated commitment to the preparation of future middle level teachers.
Nominate yourself or a colleague for the AMLE Educator of the Year award. This award recognizes outstanding practitioners in middle level education—those who have made an impact on the lives of young adolescents with a significant body of work and have advanced the field of middle level education through leadership, vision, and advocacy.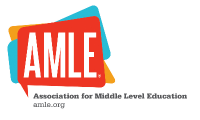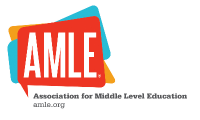 We want to hear from you! 
Join us on social media and let us know what's working well in your virtual classroom.
The Associate for Middle Level Education is committed to helping middle grades educators reach every student, grow professionally, and create great schools. We are the leader international organization advancing the education of all students ages 10 to 15, helping them succeed as learners and make positive contributions to their communities and to the world.  More.
 Association for Middle Level Education
2550 Corporate Exchange Dr., Suite 324
Columbus, OH 43231
Click here to unsubscribe or to change your Subscription Preferences.